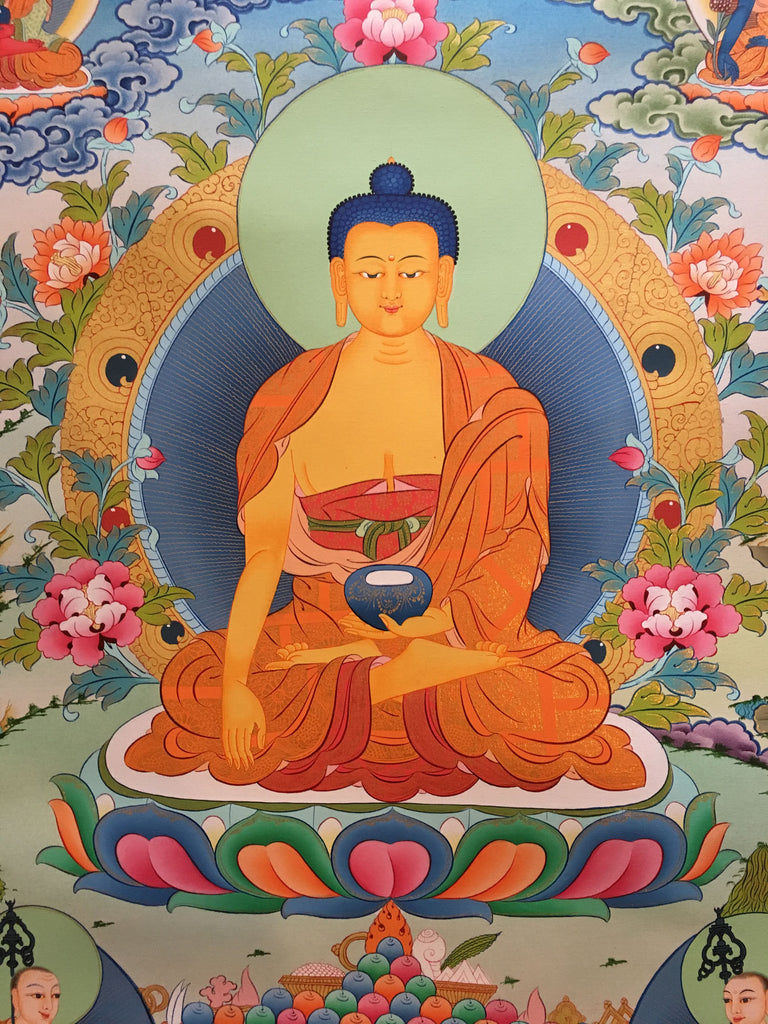 NTH32
Buddha Shakyamuni Thangka
This is a  thangka painting of Shakyamuni Buddha who is seated on a lotus platform in a bhumisparsa mudra(earth touching pose). Colorfully painted, this thangka is hand drawn and hand painted by a Kathmandu based artist. The Buddha, the lotus, and his halo are colorfully and brightly depicted to remind us the purity, clarity, peace and tranquil nature.

We also offer Silk Brocade Framing for the Thangka, please select WITH SILK BROCADE option. Normally, we ship the painting in 2-3 business days after the payment had been made.

Painting Size : 82 x 56 cm or 32"H X 22"W approx.
---
More from this collection